Custom E-Cards & Birthday Cards
Create Distinctive Birthday Cards And Cards For Every Occasion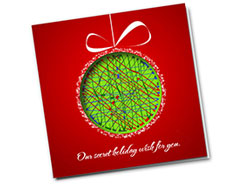 Creating your customized Snote e-card is easy. If you have not already done so, create your free Snotes account. Each time you come back to Snotes, simply click on Create & Share. This is where the magic happens, allowing you to make and send your Snote. Premium members can store up to 50 Snotes in their gallery.
From the task bar on the left hand side you can choose one of several animations that will serve as a customized look and background for your creation; we offer animations for holidays, sports, fantasy, kids and more. Also from the task bar you will write your four lines of text. Simply speak from your heart to create a highly personalized greeting card that your recipient is sure to appreciate.
You may also choose the color and font for your text, as well as a shape. Remember to save your work, then preview it so you can see what the recipient will see. Once it meets with your approval, you're ready to share it and how you do so is entirely up to you.
You can send a Snote through email, Facebook, Twitter, text message, or even print out a Snote and mail it to an unsuspecting recipient.
Sign Up For A Premium Account And Get More Options For Your Snotes!
With a premium account you get more than the basic circular Snote. You get additional features to jazz up your Snote and make it special. The premium account includes:
extended animated theme library (over 100 animated themes)
expanded font choice
multiple Snote shapes
multiple Snote sizes
choice of color for each line of your Snote
expanded secret decoder choices
axis adjustments
line jumble
vector print option
So the next time you're looking to send a special message for almost any occasion, there's only one place you need to go – and it's right from your own computer. You will be creating a card that truly is from you, with your words and a look and feel that is all you.