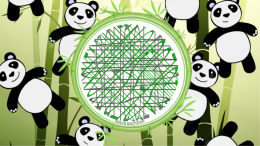 Welcome to summer, teachers! Congratulations to you for completing yet another successful year of teaching, learning, and growing – not only your students, but you as well. We are continually amazed and in awe of teachers and their dedication. Now that summer is upon us, we thought we'd share some cool teacher-like things to do as you enjoy some calmer days.
Teachers love TED Talks. Here is a list of talks given by brilliant teachers from around the world. In case you need a few more, here you go.
Pop some popcorn and treat yourself to a movie night; here is a list of fabulous movies for and inspired by teachers.
Take time to de-stress; here's a playlist to accompany your chill time.
If your students are not moving in class, you may wish them to do so. Learn about student's brains and why it's crucial for them to move beyond the playground.
Rock your summer break with a staycation, some baseball, reading, home décor and other awesome ideas.
How about a summer gig? Sure, there is always tutoring, but how about party planning for kids, working at a museum, or becoming a swim instructor? Check out these ideas and here are even more!
Keep an eye on your local community calendar for summer events.
Go to a concert and stay out late – you don't have school tomorrow 😉
Check out your local art galleries.
You can find some rather interesting adventures in your own city, or wherever your travels may take you. Check out Atlas Obscura, a guide that celebrates a different way to look at the world.
Take some time to learn about all the various video sites for educators.
Take an online course, here are 25 sites to get you started.
Become a GlobalXplorer right from your desk using this online platform to analyze a wealth of satellite images currently available to archaeologists.
Ready to get paid for your creativity? Check out Patreon!
Last but not least, add some Snotes education to your summer to-do list. We offer this highly accessible tool to you as a way to spark your student's brains, create amazing Breakout EDU clues and for whatever other creative ideas that come to you. And we know you do come up with creative ideas, please drop us a line and share your ideas with us so we can highlight you in a blog! Also, check out our Pinterest board for more summer fun!