Meet Snotes Ambassador Micki
Snotes Ambassadors are a group of active, young, intelligent and personable individuals who assist us in spreading the word about all things Snotes. Throughout the year we will be introducing them and sharing a bit about their lives. We begin with our youngest Ambassador, Micki.
Micki describes herself as "fab, funny and bubbly;" she believes her best friend would describer her as, "funny and a little too outgoing!" We must admit that we like the fact that she is a little too outgoing; even though she is young, Micki is quite confident about approaching others and sharing Snotes.
It is also the reason she excels in life and with her most favorite activity, cheerleading. If Micki is not in school then she is either cheering for her school's team, cheering in competitions or, as her parents have shared, "She pretty much spends most of her time at home cheering as well."
All that cheering doesn't get in the way of her studies, however, as she is an excellent student. She is also very involved with social media, Instagram being her favorite platform. You can follow her @TypicalMicki, and while you're at it, follow Snotes @Snotes4Us.
It probably won't surprise anyone that her favorite movie is the ultimate cheer flick, "Bring It On." And though not in this particular movie, her favorite actress is Jennifer Lawrence. Micki has seen and read all the "Hunger Game" movies and books. She is also a big fan of Netflix!
Her role models are Beyonce and her Mom. She says, "Both are outgoing and flawless in every way." As far as a future career is concerned, right now she has her sights set on being a pediatric nurse or an actress.
Micki shares that she very much enjoys her role as Snotes Ambassador, "I'm glad to be a part of a new and nifty thing.
Snotes are so fun to make and I love that they are secret. Now that the app is up, I will be sending them all the time!"
We thank Ambassador Micki for all she does in cheering on Snotes!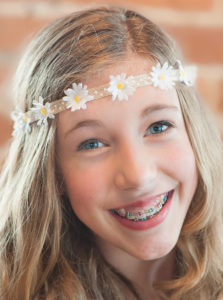 Posted in
Snotes Ambassador
,
Snotes Mobile App
and tagged
@snotes4us
,
#snotes
,
creative
,
digital images
,
game app
,
instagram
,
personalize
,
secret messages
,
snotes ambassador
,
teens
,
tweens