Meet Snotes Ambassador Ciara
Ciara's favorite color is red, which also happens to be her personality type. Red represents a person who is outgoing and big-hearted, which Ciara is. She also describes herself as "intelligent, versatile, and dedicated," and we very much agree.
Dedication is an important value to Ciara. She shares that her favorite actor is Johnny Depp, because he has proved such dedication to his art. "I read his biography and learned that he spent over two months physically shadowing a man he was to portray in a movie," says Ciara, "This story has stuck with me and reminds me that hard work will result in success.
Though she admires Depp, Ciara says the person she most looks up to is her cousin Devony. "She is only 21 years old and already has a career as a hospital technician, earing enough money to care for herself, her husband and her baby girl." Ciara goes on to share that Devony has "an amazing personality and is a truly genuine person, I've never met anyone else like her!"
No stranger to hard work herself, Ciara enjoys running Varity Track and Varsity Cross Country, "I love it because it allows me to make new friends each year and become closer to my teammates." She also participates in her school's Garden Club saying, "I have a huge green thumb." This passion for gardening has planted a seed, one that she hopes to grow into a future career. Ciara plans to work in wildlife and conservation to collect, research and analyze data. "I hope to help make the world a better place with my own personal ecological footprint," says Ciara.
Her other plans include photography; she would love to have a "side job" as a professional photographer. And since she has her sites set on traveling the world, we're guessing she will have plenty of amazing photos to share.
When asked about being a Snotes Ambassador she says, "Snotes are so very unique. They are not only fun, but are also a great way to exercise your brain." She introduced Snotes to the attendees of TEDxGatewayArch events and recently to her niece and nephew, who have taken a particular liking to creating Snotes. "Those two come up with the silliest Snotes, I love when they send them to me, it makes me smile every time."
Thank you, Ciara, for being an amazing Snotes Ambassador and an amazing human being!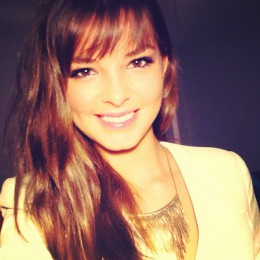 Posted in
Snotes Ambassador
and tagged
@snotes4us
,
#snotes
,
digital images
,
greeting cards
,
holiday cards
,
holiday fun
,
secret messages
,
snotes ambassador
,
ted
,
tedx
,
trivia
,
trivia game
,
word games
,
word puzzles