THE POWER OF A SNOTE IS IRRESISTIBLE.
Much like a fortune cookie, the human need to know draws in customers. They need to know the message. Your clients already know how to read, but no one knows how to read a Snote. That begins the fun for our Snotes' licensees, because you will teach them. And once your customers or employees know how to read a Snote, they'll keep coming back for more.
FDL provides licensees with a customized How to Read a Snote video in English or Spanish. Your Snote will contain a tagline directing customers to your website for instructions. The residual effect is that existing or new customers are coming to your website while building more engagement along the way.
We'll provide a customizable 'How to read a Snote' video you can host on your website to drive traffic and inform your employees or potential customers.
Here are just a few examples of how Snotes can be put to use to inform, entertain, educate or inspire. Think of these as thought-starters on ways you can use the power of Snotes for your own business, product or service.
COUPONING
Put your coupon offer or perhaps a bonus offer within a Snote with a link back to your website. Or, you can drive traffic directly to your store to learn how to read them and redeem the offer. Customers will be intrigued to learn more and you can reward them for their efforts. These coupons can also be delivered electronically in the form of emails or can be posted on your website.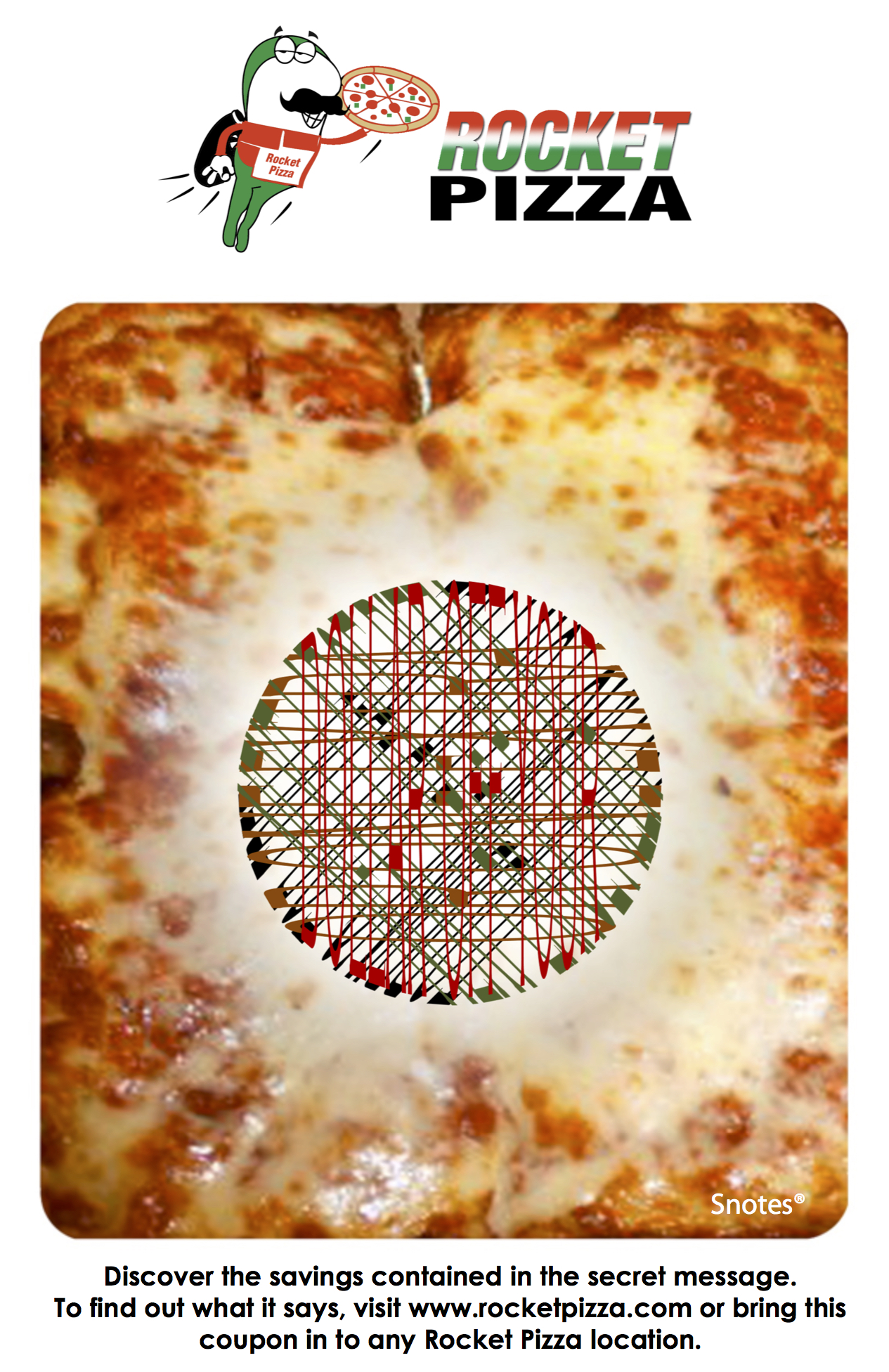 A promotional offer with a link to your website on how to read the message will drive traffic and engage customers.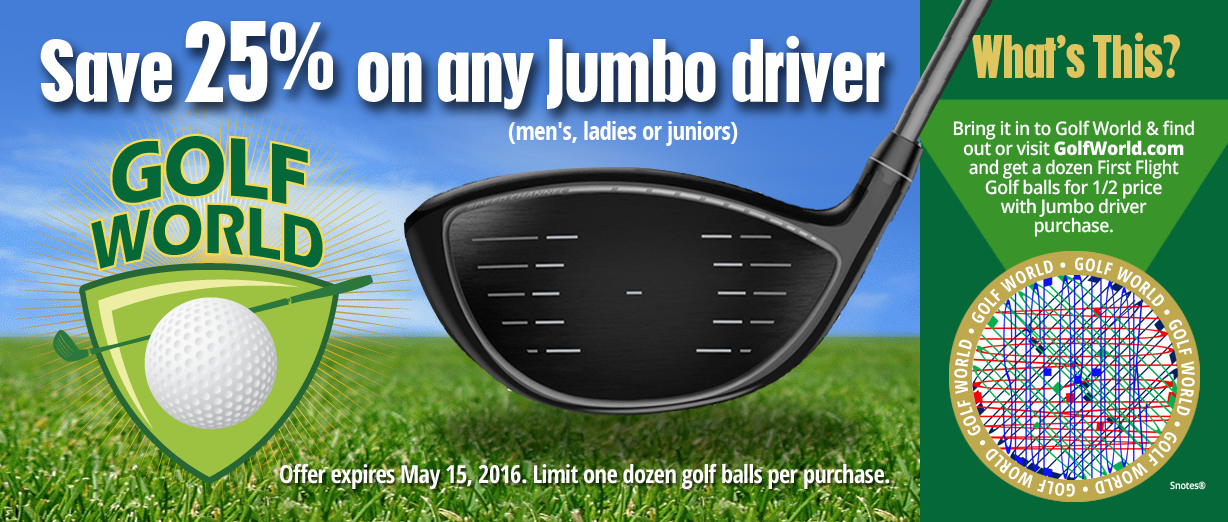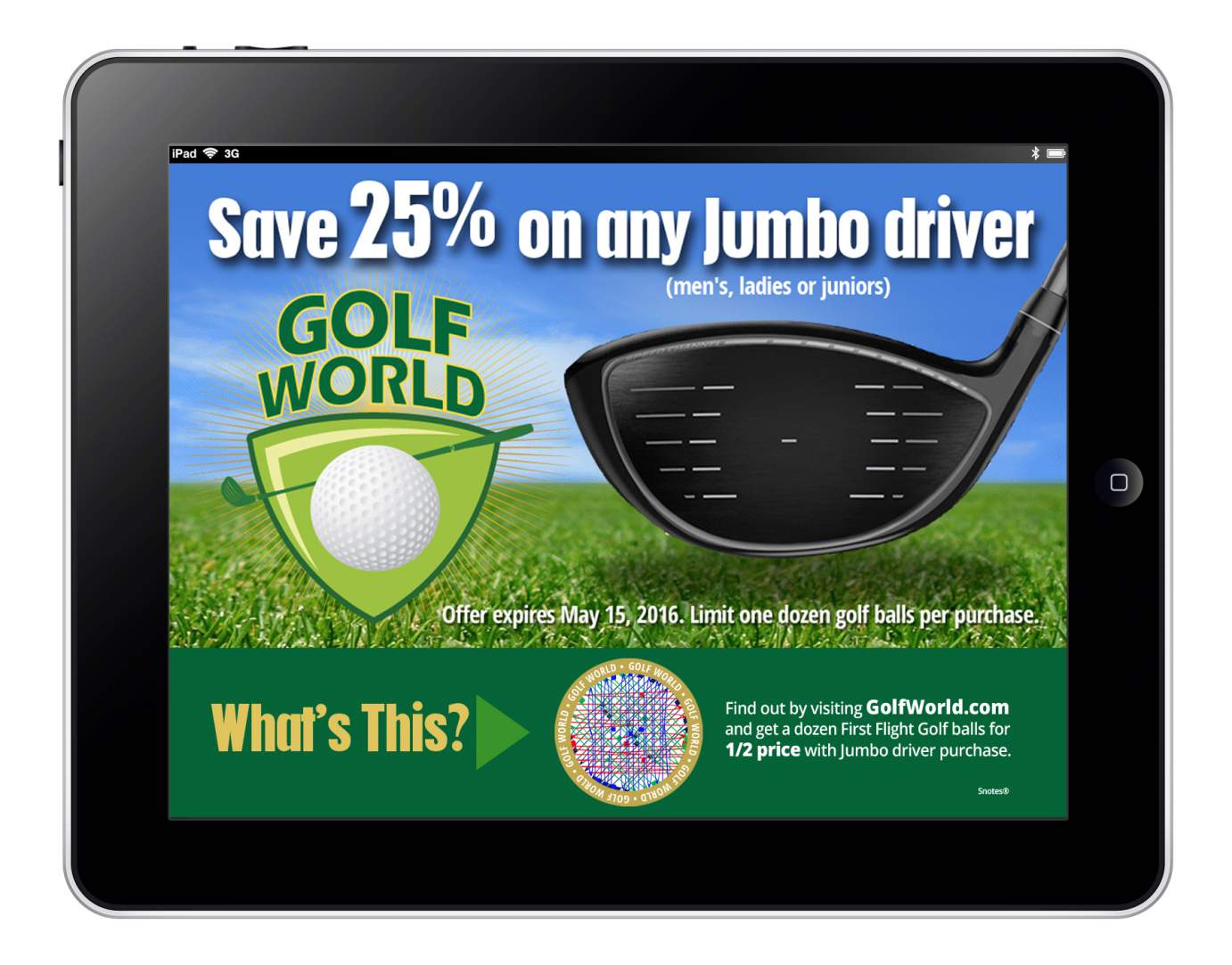 Supplement your traditional coupon offers with a special bonus embedded within the Snote to add interest and drive traffic to your site. Or send the coupon via email to a select subscriber list.
WEBSITE TRAFFIC DRIVERS
Share a Snote of the Day on your website. Use Snotes to deliver trivia about your company. Create a contest where they have to uncover your secret messages. These are just a few thought starters for ways to keep visitors coming back for more.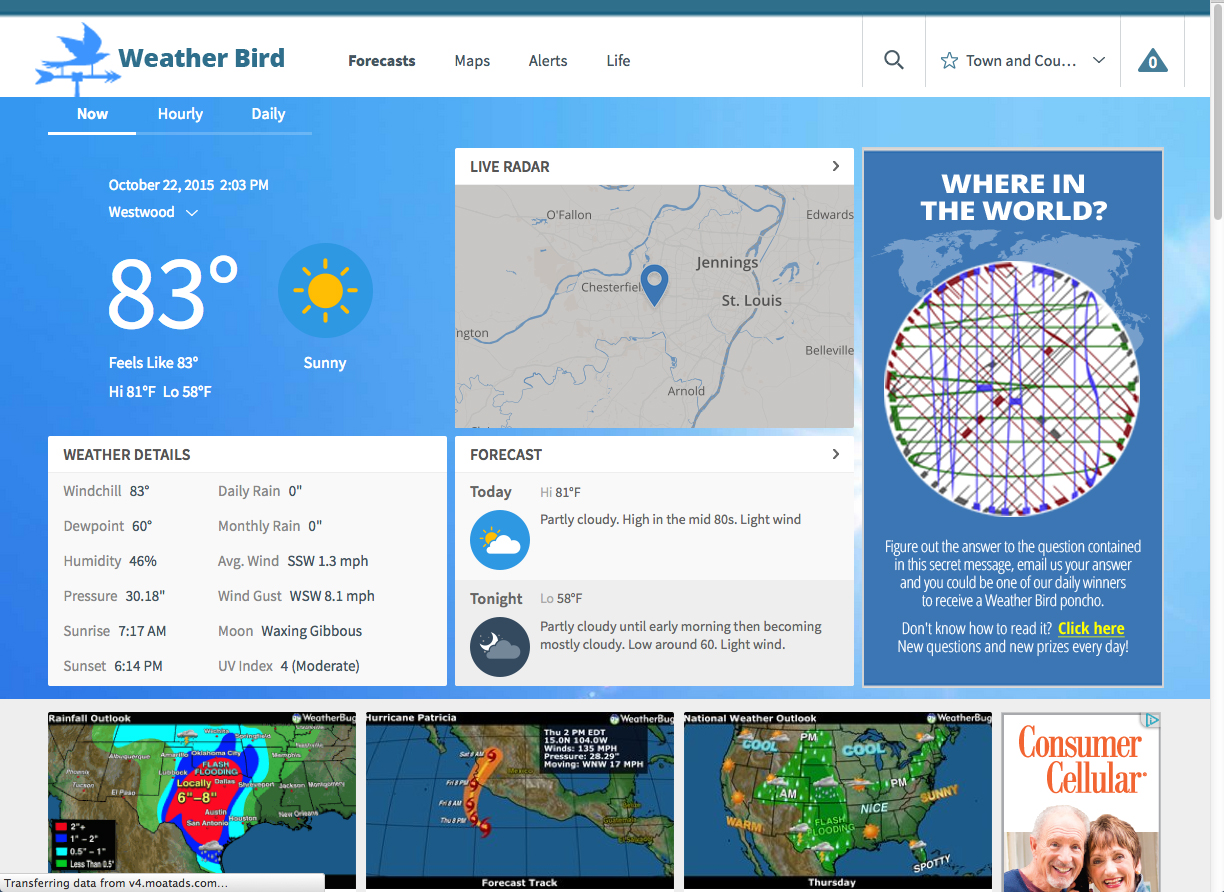 Posting a new Snote every day or at least every week with a potential reward can be a great way to increase repeat visitation. Customizing the messaging to what your business, product or service is all about makes it even more targeted and engaging.
IN-STORE PROMOTIONS
Restaurants can engage customers by putting games, contests or trivia on Snotes in the form of coasters, tent cards or posters with % off rewards for participation. For those that don't know how to read a Snote, a customized how-to video will await them on your website or print explanations can be provided in store.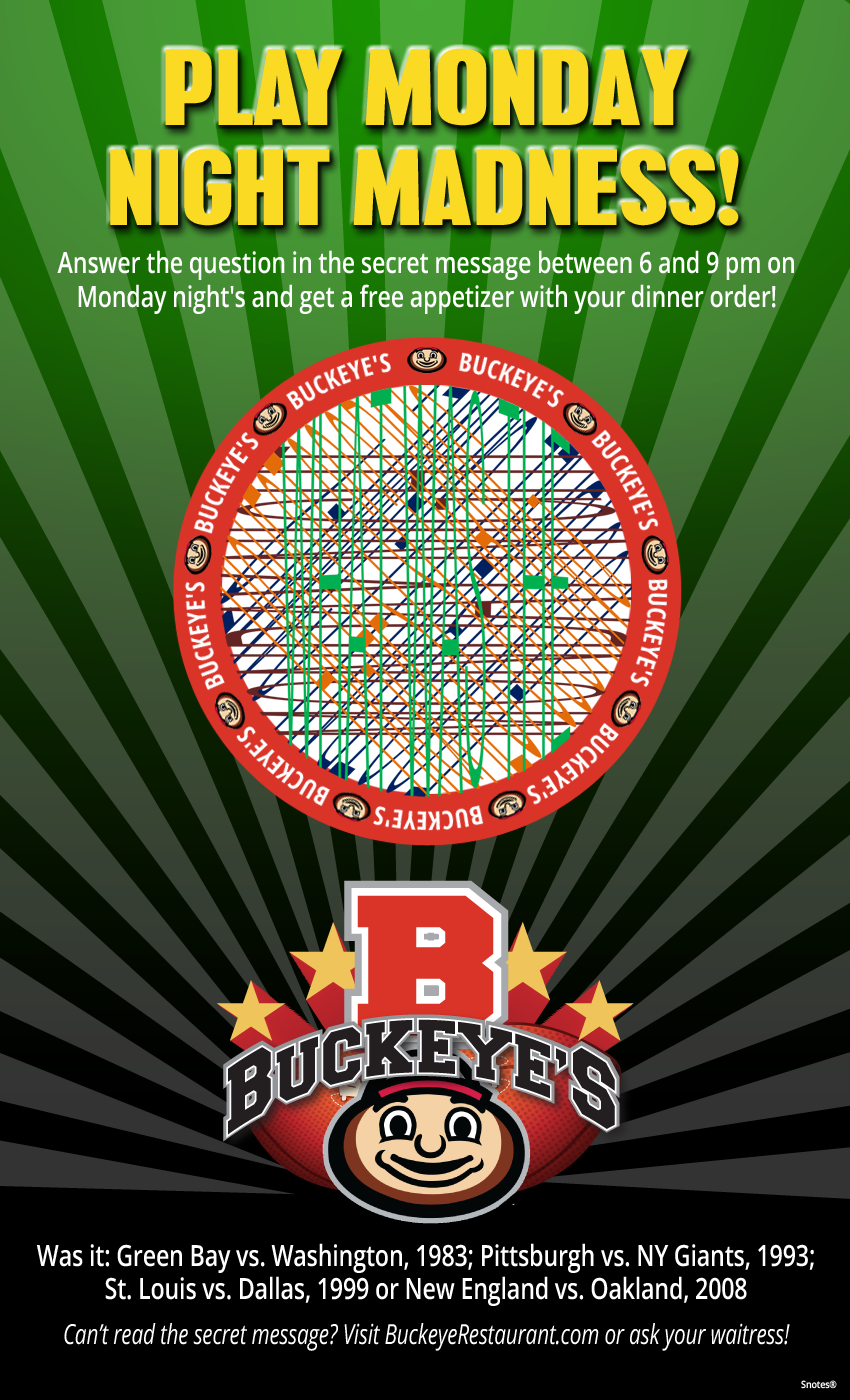 Special offers delivered via Snotes table tents during specific time frames can drive more store traffic. The same messaging can be delivered via mobile as well!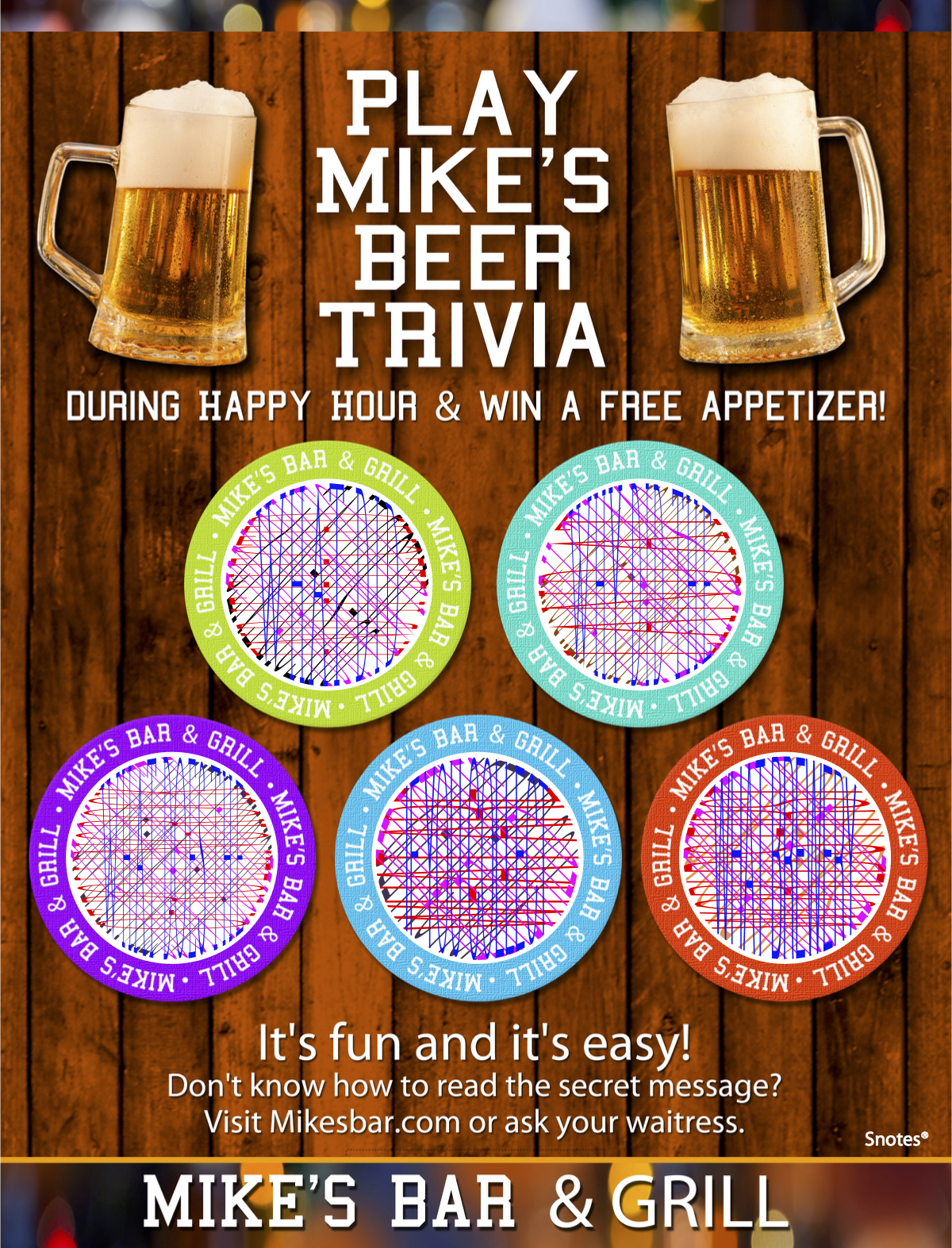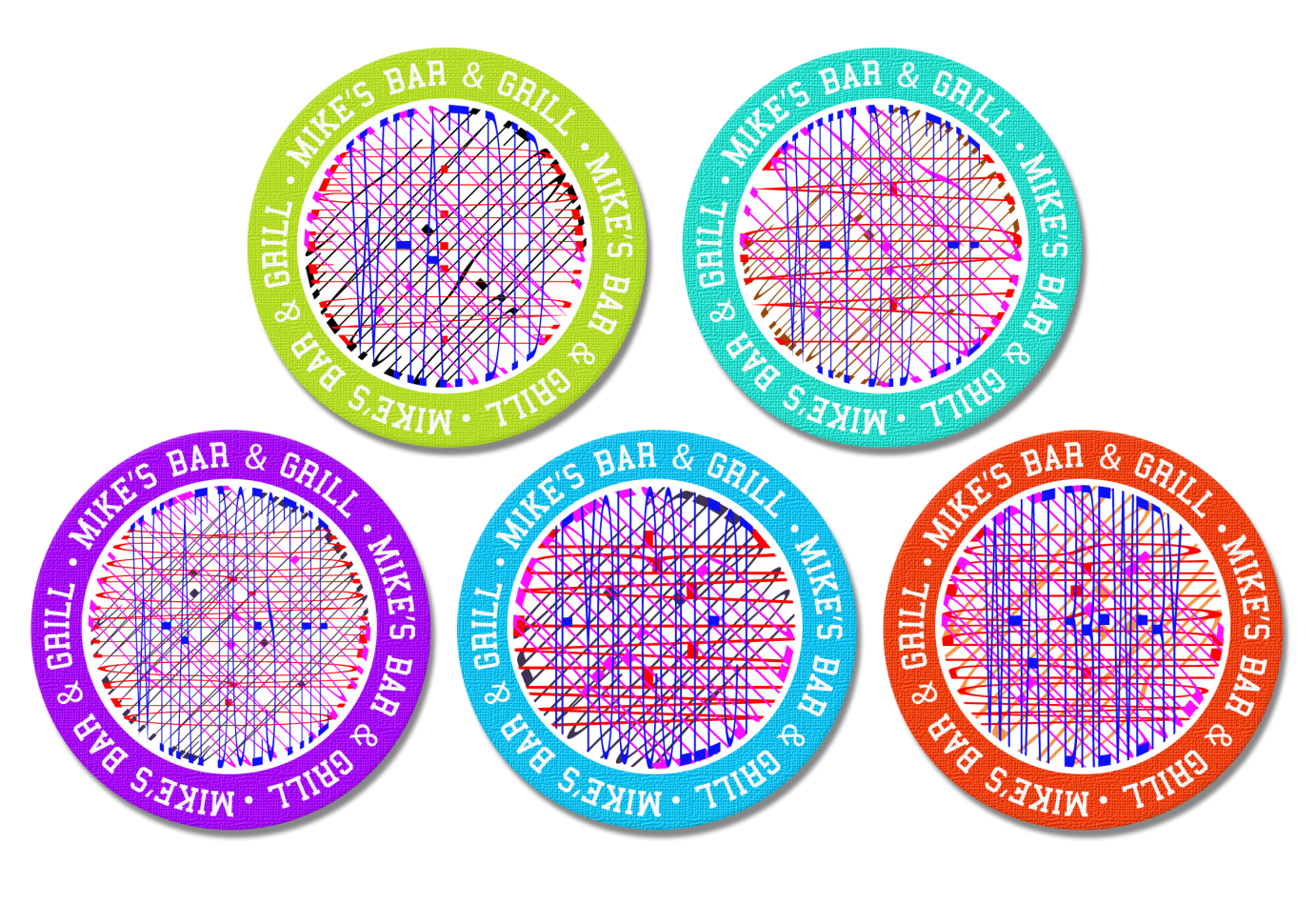 Using coasters to deliver special promotions is a fun and attention-getting way to give an added boost to your sales. Posters can draw attention to the promotion and actual coasters featuring trivia questions add an element of fun and engagement while driving more sales.
EMPLOYEE COMMUNICATIONS/INTERNAL MESSAGING
Looking to add a little more fun and engagement to your employee communications? Just add Snotes! From company newsletters, posters and emails, adding a Snote to your messaging is sure to create a buzz!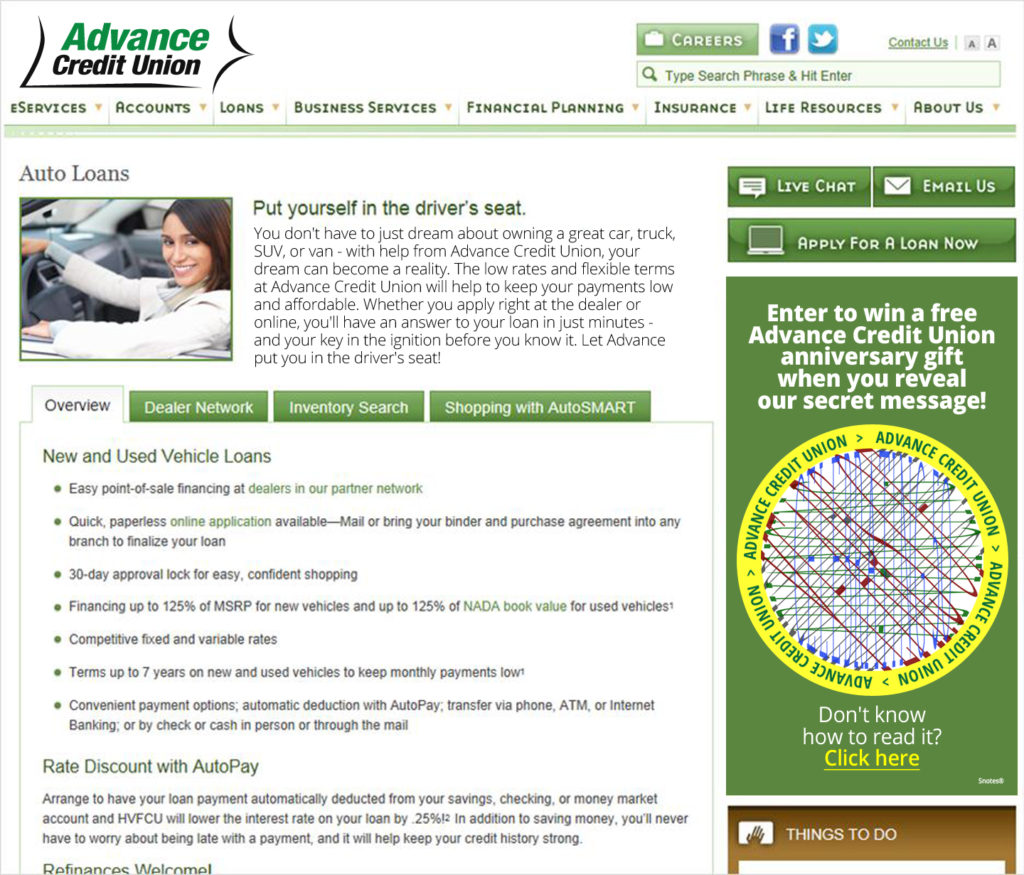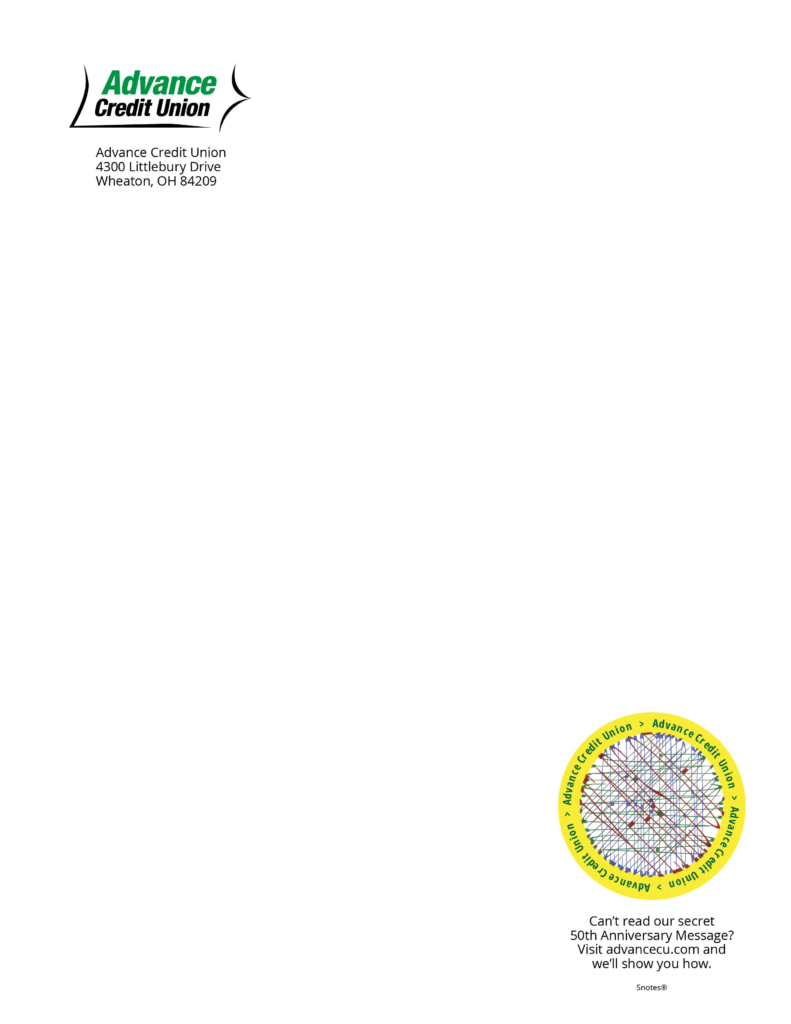 Celebrate a company anniversary and call attention to it in the form of a Snote! Whether delivered via your newsletter, on letterhead or other communications materials, you can create interest and draw more traffic to your website.
TRADE SHOWS
If you're looking for a sure traffic driver and conversation starter, put a Snote on a card, hand them out at the show and encourage attendees to discover the secret message by visiting your booth. It's a great way to engage visitors and capture emails as well.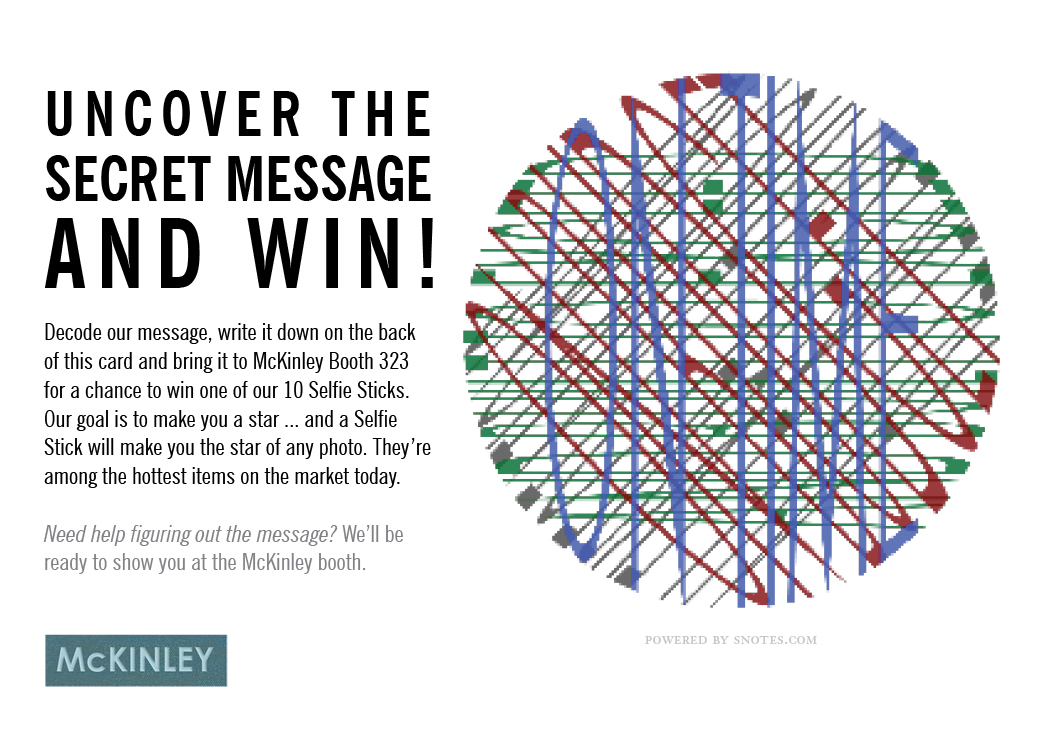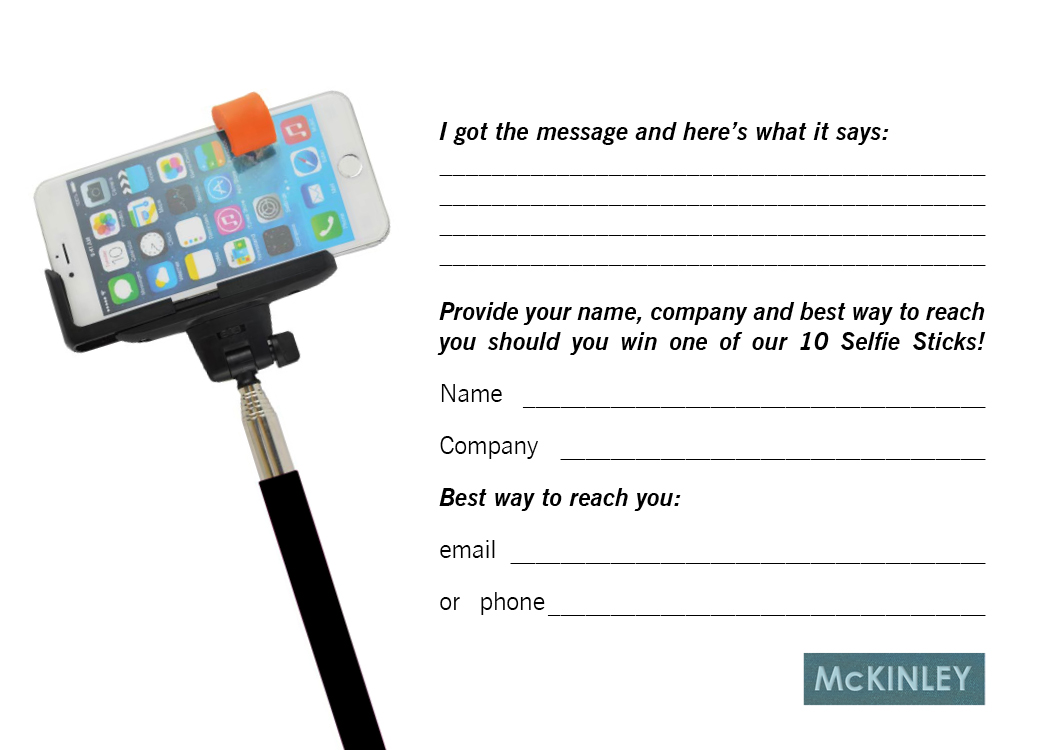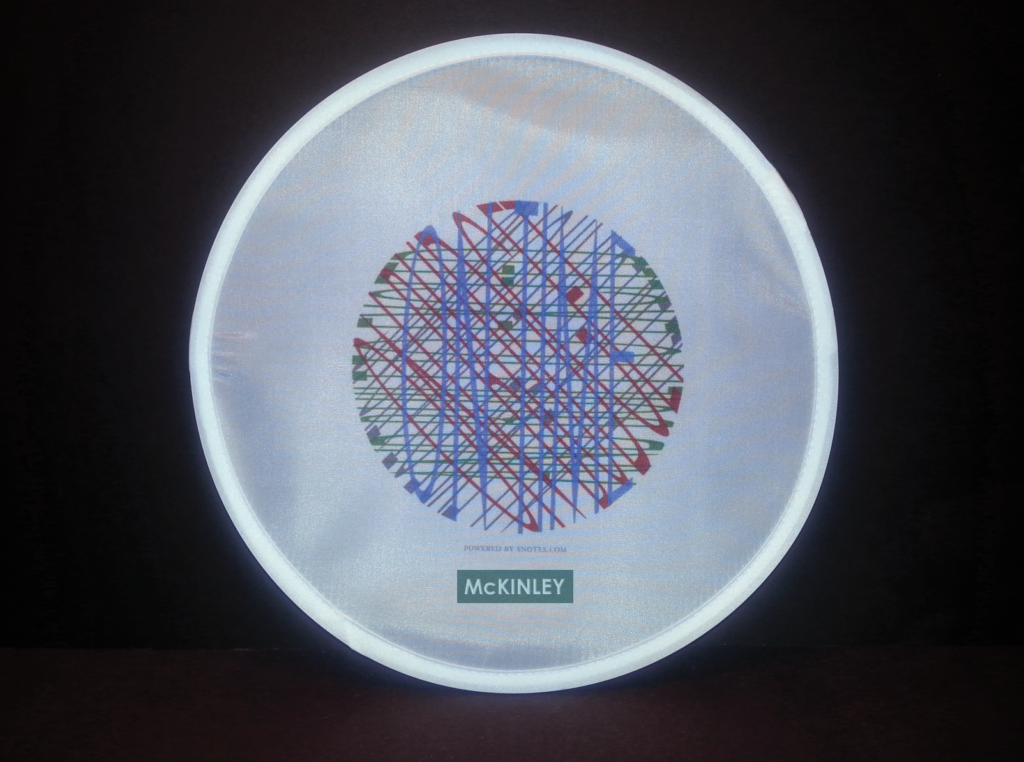 Attendees are always looking for something new and with Snotes, you can deliver your own marketing messages in the form of a Snote, driving booth traffic and following up after the event with a special thank you Snote for yet another touch point.
CUSTOM-CREATED GAMES
Whether you're delivering clues via Snotes or creating interactive trivia games that feature time limits on how quickly you can read and answer Snotes-driven questions, your audience is sure to be engaged and want in on the fun once they know how to read their Snotes messages. Games can be delivered in traditional print format, on your own website or through specially-created apps.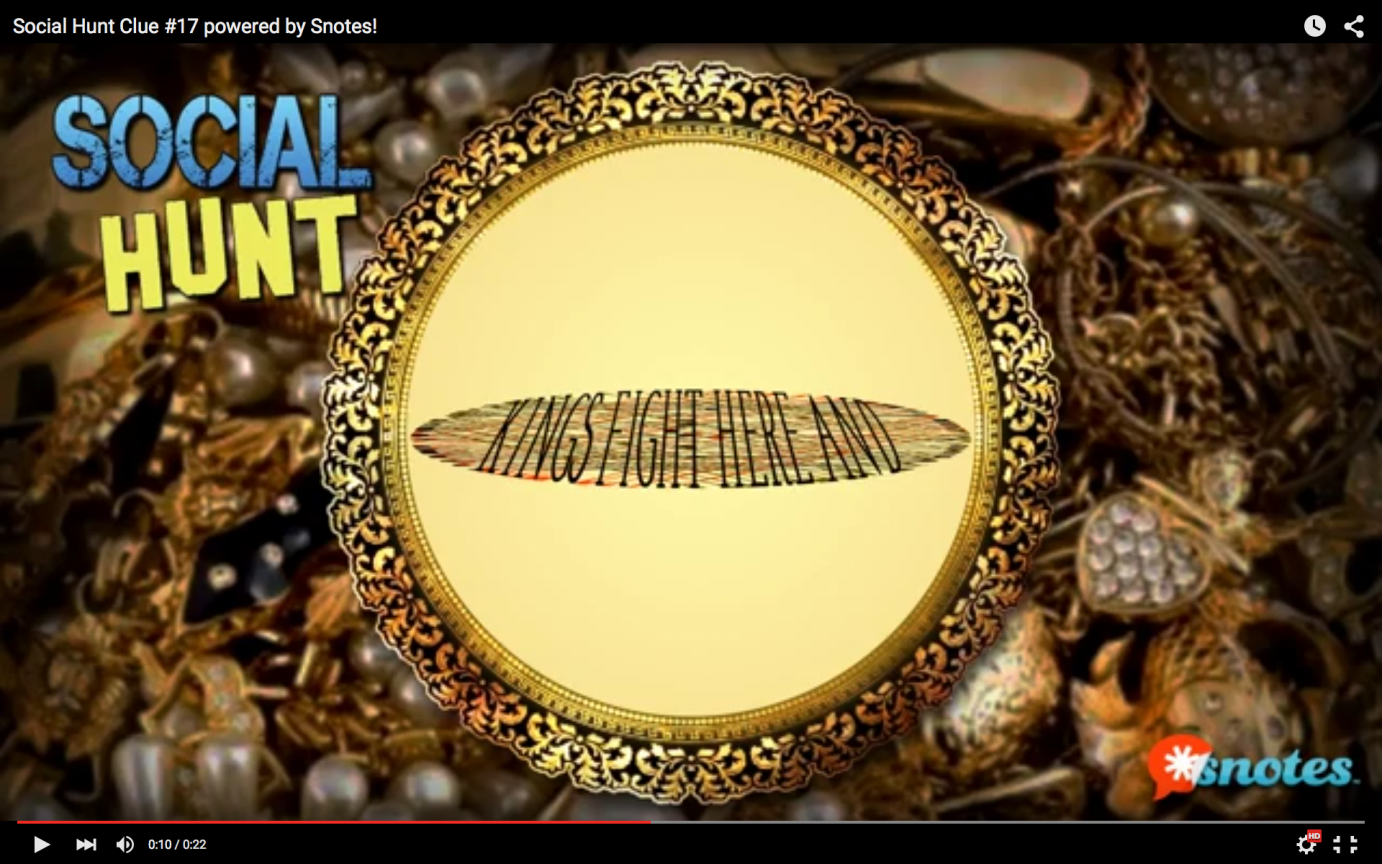 Social Hunt is getting their participants ever closer to a treasure chest by delivering clues in the form of Snotes.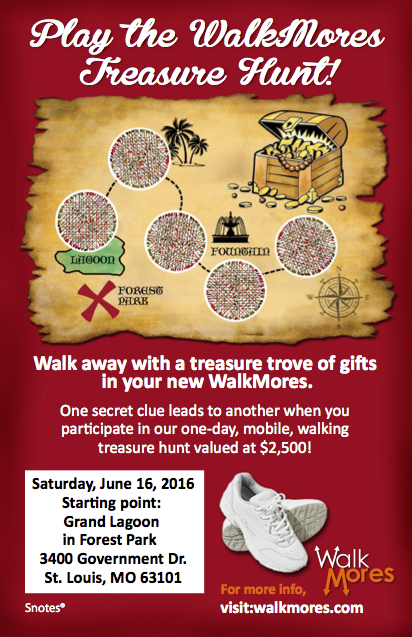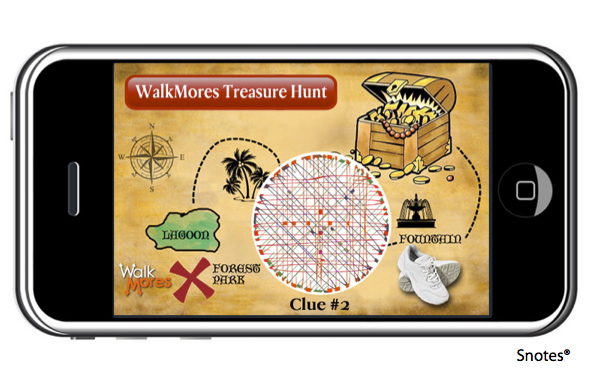 Unique, innovative sales promotion contests can create additional engagement for your customers every step of the way as Snote clues can be delivered in mobile apps.
NEW PRODUCT LAUNCHES – Drive home key selling messages in the form of a Snote.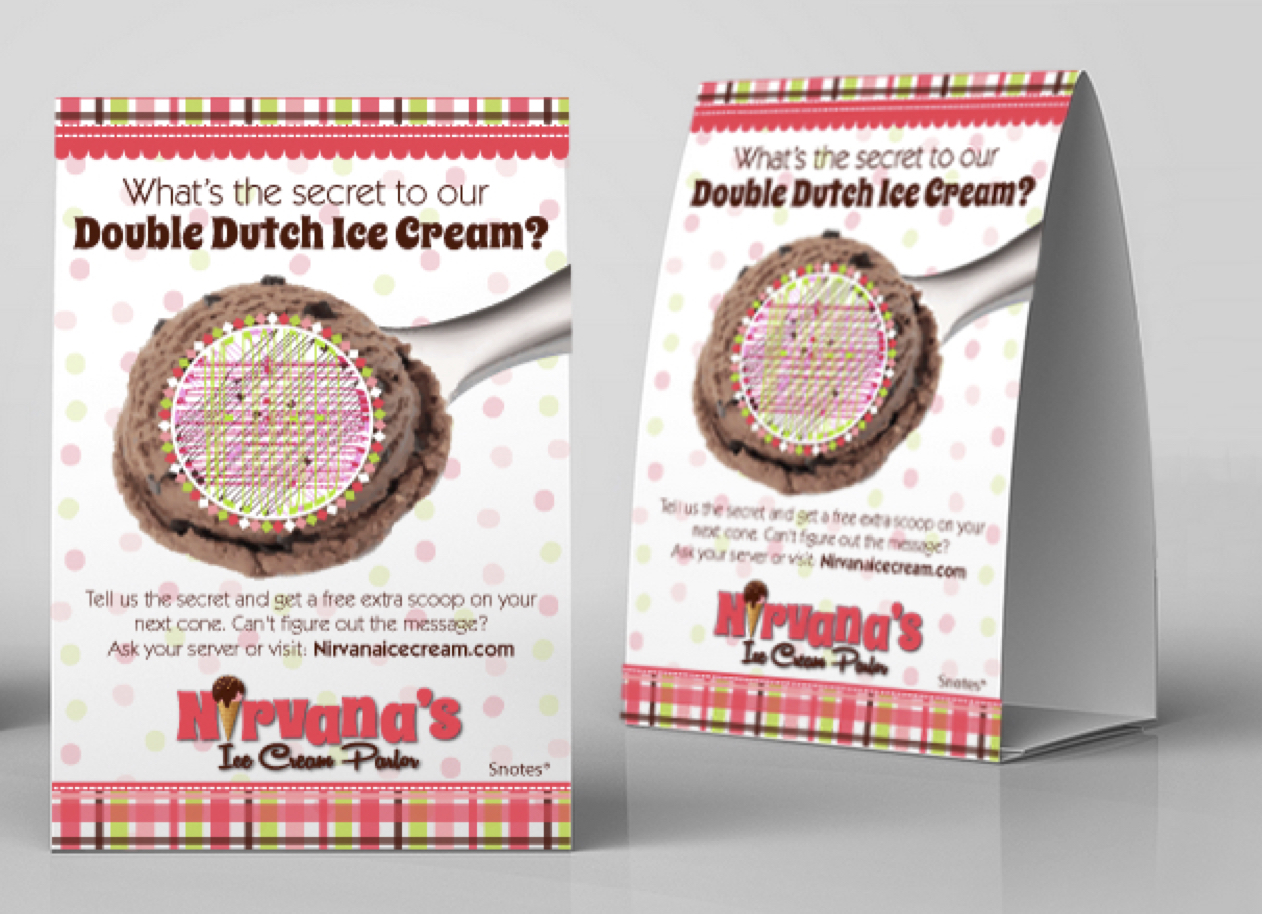 Use the power of Snotes for your new product introductions or line extensions to create a little added interest and drive home key benefits. Servers can show customers how to read a Snote or you can drive traffic to your website and deliver messaging through emails, too.
ATTENTION GRABBERS
Including a special message, new theme line or anniversary message on a Snote creates intrigue and engagement. Snote games related to your product messaging can also engage your audience.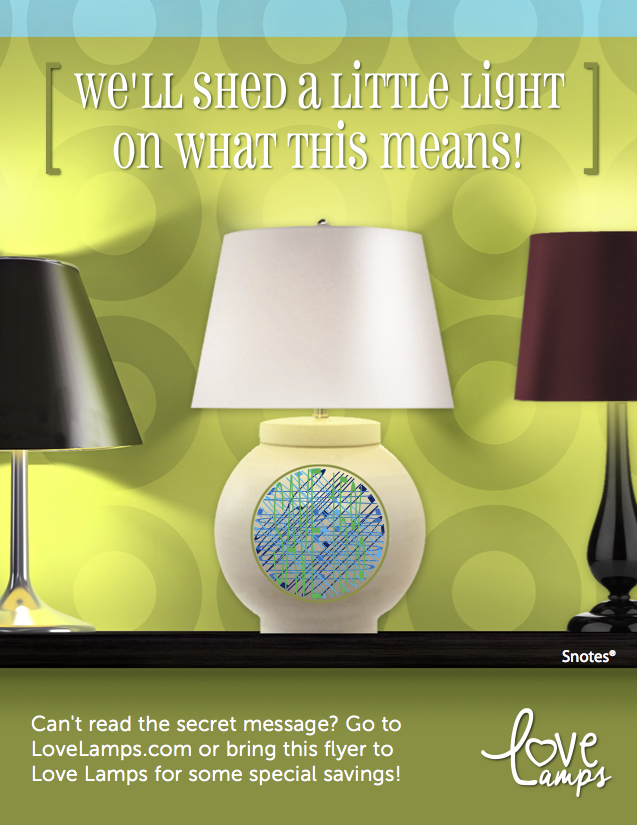 There are so many ways to use Snotes as traffic drivers. Flyers like these might be put on car windshields in the parking lot of a strip mall where the retail store can be found.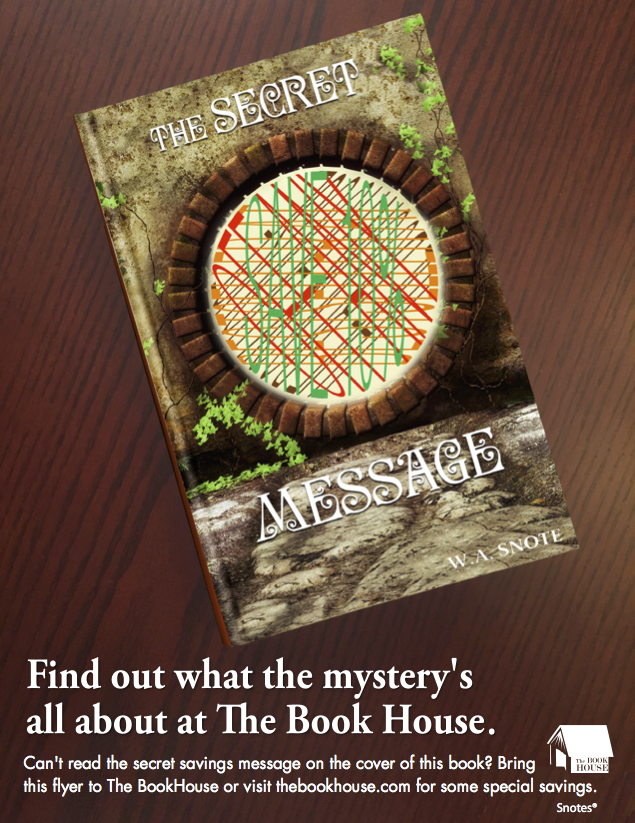 Yet another fun way to grab attention. These handouts could be given out to potential customers passing by the storefront in a mall as well as drive website traffic.
EMPLOYEE ENGAGEMENT/SERVICE AWARDS
Add a new twist to your employee engagement and service awards programs by adding a Snote into the equation. As awards, the unique look of a Snote can turn an ordinary piece into a conversation starter and allows for a more personalized message in the form of a Snote. Create a more unique tie to your business with customizable Snotes on specialty items or clothing featuring your company name and the individual's intertwined in the form of a Snote.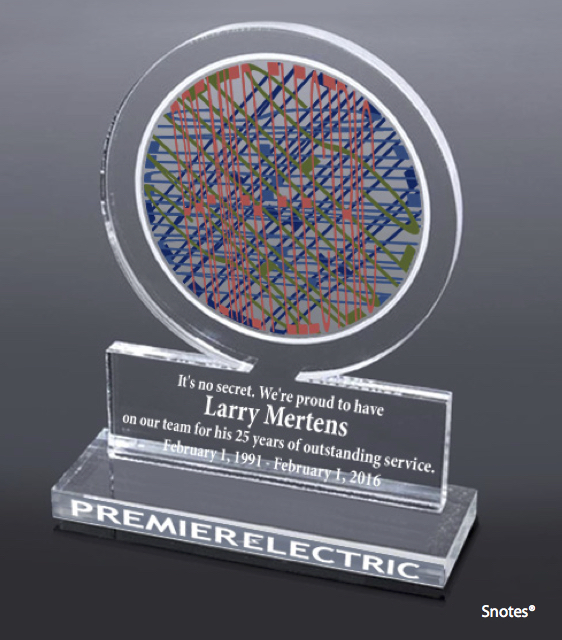 Service awards become conversation starters when a personalized Snote message is part of the equation.
How might your company put Snotes to work to engage your target audiences? If you're interested in exploring a licensing agreement with Fleur de Lis utilizing the power of Snotes, please fill out this online form. Snotes is not available for licensed commercial use without a signed licensing agreement.