Fleur de Lis Group/Snotes is excited to announce our new partner, Regiolatina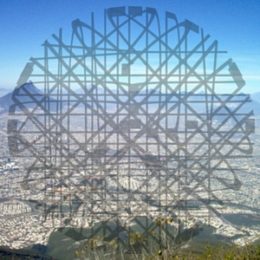 Fleur de Lis Group (FDL) has appointed Regiolatina as its exclusive agent for marketing Snotes products in the country of Mexico. Regiolatina is based in the city of Monterrey which is considered to be a top tech center for the country.   Many of Mexico's largest companies are based in Monterrey because of its strong emerging technology presence, active entrepreneurial spirit, a vibrant cultural scene, and it is home to several universities.
Last June (2015), Snotes participated in the Licensing Expo in Las Vegas. The expo is designed to connect "the world's most influential entertainment, character, fashion, art and corporate brand owners and agents with consumer goods manufacturers, licensees and retailers." It's a global marketplace where positive strategic partnerships are built, creating a win-win for all involved.
While there, top representatives from Regiolatina visited our booth. They were immediately captivated by Snotes and could envision the endless possibilities. The potential for Snotes is truly endless! They are perfect for businesses looking to gain attention and exposure, and can be used on coupons, direct mail pieces, website traffic drivers, and in-store promotions. Due to their artistic and appealing design, Snotes make wonderful jewelry pieces and add charm to wedding items, games, monogrammed gifts and more. We even have SmartSnotes, which take Snotes directly into the classroom for use on educational flash cards and learning apps. Snotes gets an A+ in capturing and keeping students' attention, providing them with a new way to engage in the learning process.
Regiolatina's intention is to explore licensing opportunities with Mexican companies. We are confident that this alliance will open Snotes to new prospects, and in turn, to a whole new audience. We already have plans to translate our current website into Spanish, so that we may appropriately represent our new community.
Our management team is very enthusiastic about this venture. We have met with senior members of Regiolatina and are extremely impressed with their track record and their ability to find and create beneficial licensing agreements. They are a confident and knowledgeable group. It's a partnership with great potential.