Snotes Gets A New Blood Infusion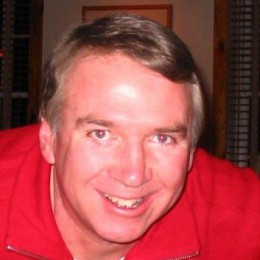 We are excited to announce that Snotes has begun working with Tom Blood who will be assisting us with our overall marketing strategy. Tom has been in the world of advertising and marketing communications for more than 30 years, helping a wide variety of business-to-consumer and business-to-business clients, creating results-oriented, attention-getting communications. Tom has also helped launch many a new product and describes himself as a "Writer who thinks visually and an artist who paints pictures with words." At Snotes, we think Tom's description of himself sounds very similar to how we may describe a Snote!
Snotes is no stranger to Tom and his creative brain. We had the wonderful opportunity to work with Tom earlier this year. At the time he was the Creative Director for McCarthy Building Companies, Inc. Always on the lookout for a way to capture and engage an audience, Tom found out about Snotes and could quickly see the possibilities. "With Snotes there is mystery, there is fun and there is the element of surprise. Plus the sharing aspect is huge," says Tom.
With Snotes, Tom saw the potential for creating a ton of buzz for McCarthy at an annual conference, ASHE (American Society for Healthcare Engineering). He helped develop McCarthy branded 'Snotecards', each featuring a Snote with a message highlighting McCarthy's expertise in healthcare building. The cards were then distributed throughout the show and directed attendees to visit the McCarthy booth to learn how to read the McCarthy Snote. Of course, this allowed for active engagement between attendees and McCarthy employees. As part of their giveaways, McCarthy handed out indoor (fabric) Frisbees featuring their Snotes message. Visitors who solved the Snote were entered into a drawing to win one of several Selfie Sticks, providing their name, company and email address which turned into a huge lead generator for McCarthy. As a follow up to the event, we were then asked to create a unique Snotes Thank You Card, which was sent to the contacts McCarthy made at the show. We loved this idea so much; we created a similar thank you to send out to our contacts from the Licensing Expo.
Recently, Tom reignited his own business, Bloodlines Creative. When we learned of this exciting news, we asked to speak with him right away. Tom will now be assisting us as a Creative Director and Marketing Strategist. He is impressed with the groundwork we have laid thus far, and sees great potential for building upon the various pillars we have already established; Merchandising, Website, Apps and Licensing Pursuit. With Tom's guidance and expertise we are looking to create consistent messaging and a focused impact within each pillar.
Please join us in welcoming Tom on board. And keep an eye out for more excitement with Snotes!