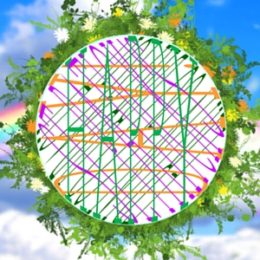 Happy St. Patty's Day to you! Today we celebrate the Irish and the Irish at heart. There will be parades, dancing, corned beef, cabbage, shepherd's pie, Irish soda bread and a whole lot of green. In all that green you are sure to see some of the more traditional symbols of the day:
• Shamrocks are three-leafed clovers native to Ireland. Legend has it that St. Patrick used shamrocks to illustrate the doctrine of Trinity; today many people consider shamrocks a symbol of good luck.
• Leprechaun literally means "little body." A leprechaun is an Irish fairy and is usually dressed like a shoemaker donning a crooked hat and a leather apron. It is said that the leprechaun knows where the pot o' gold is hidden.
• Green is the color of the day. The original color was blue, but in the 19th century green became the color of Ireland due to its beautiful green landscape.
• The Harp is an ancient musical instrument. The instrument appears on Irish coins, the presidential flag, state seals, uniforms and official documents.
• The Celtic Cross is a combination of the Christian cross and a sun; the sun being a powerful Irish symbol. St. Patrick created the cross during his time in Ireland when he was converting the Irish to Christianity. It is said that his success in conversion was due to the fact that he did not ask the Irish to shun their old beliefs (i.e sun symbol), but instead combine them with the new beliefs (i.e., Christian cross).
• Erin Go Bragh, though not necessarily a symbol, is a common St. Patty's Day phrase seen on t-shirts, buttons and other memorabilia of the day. The phrase is translated as "Ireland Forever," and is a way to express an allegiance to the country.
On this day, Irish eyes are sure to be smiling! Our questions for you are; who makes you smile? Who brings you luck? Who deserves a greeting from you today? This special person certainly deserves a top o' the mornin' or Happy St. Patty's Day greeting from you. Share that greeting in a Snote! When you share a Snote, you share yourself; do so with the one that brings you luck.