Someone You Know Deserves This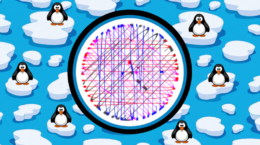 Every now and again a compliment is in order. Whether it is to turn a frown upside-down or if you are sending it along just because, a true compliment is something that everyone deserves, if not needs, to hear now and then.
At a loss for words? No problem, Snotes to the rescue! We've created some lovely compliments for you to share with family, friends, and co-workers. Not only are these words the perfect touch to any moment or any day, they are extra fun to receive since they include colorful animations, a bit of music and an extra layer of secret message fun.
Just in case the recipient is unsure on how to read the, make sure to send along a link to this page. Here they will learn how to read a Snote – as well as how to make their own Snote so they can send a compliment right back to you. Compliments going full circle! We certainly like the sound of that.
Click on any of the statements below to view the Snote:
Your smile is contagious, you light up the room
All that you touch turns to gold
When I am down I think of you and feel better
You are my first wonderful thought in the morning
You warm my heart with your amazing smile
You are the most unique being in the universe
I'd travel to the end of the universe to find you
Lately, this world has felt extremely heavy. We are bombarded with so much distressing and heart wrenching news. We at Snotes sincerely wish to provide our fans with a way to send small expressions that go a long way. We hope that those who receive these Snotes will pause, and within that pause, will experience a bit of joy.
Happy day to you all!