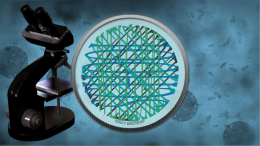 By now, most teachers are either back in school or are starting back soon. Here are some of our most favorite classroom hacks to help you create a lively learning environment, stay organized and save time with less messes to clean up!
Cover it Up:
Sometimes all that's needed to brighten up a bulletin board, box or table is an inexpensive cover. Dollar store plastic table covers are great for boards or to cover up art tables for easy after clean up tasks. Decorative duct tape and contact paper are perfect for turning an old cardboard box into eye candy, also good for unsightly desks, tables and shelving.
Make it a Game:
Students tend to groan after the fun is done and it's time to clean. Make it fun with a pick-up game; the student that picks up the most trash wins the prize. Cut down on class disruptions by creating a game code for frequently asked requests – 1 finger up means they need a pencil, 2 fingers mean they need a tissue and 3 is a bathroom break.
Stick It:
There is something so magical about stickers! For some great prices on stickers check out dollar stores and Oriental Trading. Kids love them. Stock up on stickers and use them as rewards, prizes, and, well . . . bribes. Sticky notes are also super helpful for organizing, reminding and more.
Perfect Pans and Tubs:
Inexpensive roasting pans are great for storing art materials, collecting homework, holding construction paper and more.
Snotes:
Make up some Snotes ahead of time with different activities that kids can do if they finish an assignment early. They must first be able to read it, before they know what activity they can do.
Snotes are great icebreaker activity for kids to get to know each other; create questions on each Snote like "What if your favorite subject," "What did you do over summer vacation," or "Do you have any pets?"
Create Snoes to Pay it Forward with compliments. Need some ideas, we have some already made up for you, check out these compliments and quirky compliment Snotes.
Use Snotes to communicate tasks, each Snote can have a different task to be accomplished that day. This will add in an extra bit of fun, while retaining their attention.
A Snote can reveal where a special reward is hidden in the classroom.
Use Snotes to create quiz questions.
Create Snotes that say, "Great job this week!" "You've mastered a new skill!" or "You were extra kind to someone this week," for students who are going above and beyond.
Snotes are a perfect addition to an Escape the Room or Breakout EDU activity.
Welcome back to school teachers!