The Kids are Back in School, Now What?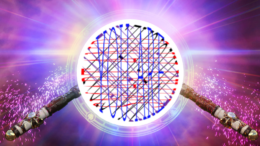 The first days of school are a flurry; everyone is adjusting to the new schedule, parents are purchasing more school supplies and clothes, teachers are readying their classes for the year to come. Once the school bus dust settles and all begins to feel routine, we suggest Snotes to shake things up.
Check out this blog sharing fun ideas using Snotes for parties, scavenger hunts, a special night out or for education purposes.
Make "Thank You" Snotes for teachers, friends and family members.
Guess who will win an upcoming sports game, whether it's a professional team or hometown team, and have kids include their prediction in a Snote.
Create a game where kids write poems about their pet, a favorite sport or a memory of a family vacation or celebration.
Have kids provide 4 clues about an animal they are thinking about in a Snote, once everyone knows the clues, they then guess the animal.
Recently, we shared some compliments to share, including some of the fun and quirky sort. Here a few for the kids, include them in their lunchbox or backpack:
You're special in every way, I love you more every day!
You are sweeter than candy and more fun too!
We are very proud of everything you are and do
Since the dawn of time, the world has waited for you
You are amazing, smart and magical!
Educators take note! We've created templates just for you. These templates are ideal for creating flashcards, but flashcards with a twist that is sure to keep kids attentive to the lesson at hand. Check out this page for more information on SmartSnotes.
Happy School Year to all the students, educators and parents; may this be your most successful school year to date!