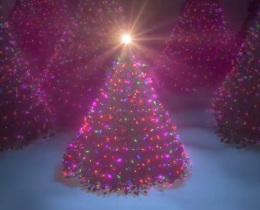 Your life has become busier as you add holiday season items to your checklist; presents, decorating, parties, and hanging the stockings by the chimney with care . . .
Then there are the greetings to be sent to family, friends, colleagues and more. You can always go buy a box of holiday cards, pen your seasonal wishes to them, address the envelopes, and purchase a book (or two or three) of stamps. Next, of course, you will need to make sure to get all those greetings into the mailbox in a timely manner – and you better hurry, for time is running out. Or, here's another idea.
Send a Snote! A Snote sent to your loved one shows that you care enough to send the most innovative and interesting greeting their way. It's a novel way to craft your message, you can even choose from one of several themes to enhance what you wish to convey.
If this sounds like too much to do then let us make your life just a bit easier. We've created some ready to send holiday greetings for you! Take a peek and feel free to send these along to everyone on your "nice list."
May your holiday season be filled with wonder
Best wishes for a happy and magical holiday season
Warmest thoughts and enchantment for you this holiday season
To you good cheer, Christmas comes but once a year
Tis the season to be jolly, fa la la la la la la la la
Merry Christmas! May Santa bring all your wishes to you
May your days be filled with love & peace this New Year
May the joy of the holiday be with you all year
To send your greetings you can either copy one of the greetings above and paste it into an email. Or you can click on one of the links above, copy the URL address and send it along. Either way, we are sure the recipient will be delighted!
Happy Holidays to You!